This Neodymium Magnetic Hooks is made of a super strong neodymium magnetic encased inside a chrome plated steel cup. The neodymium magnet is bonded inside of the cup with adhesives. At the same time, the steel cup also protects the magnet from being damaged when frequently used. The eyebolt is provided for easy application but you can remove it and make and install your own hooks or eyebolts.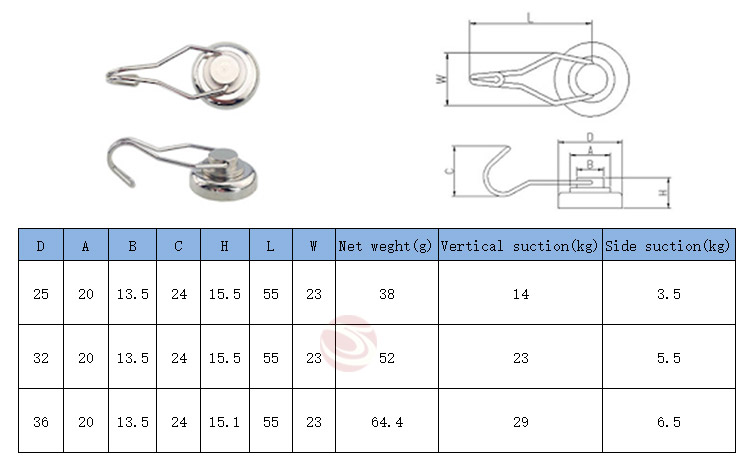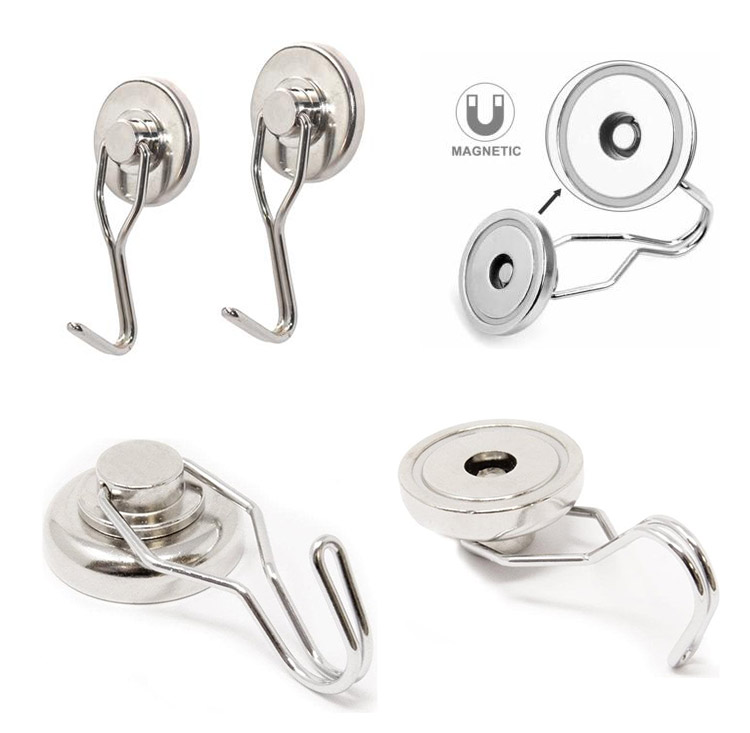 There are many applications for magnetic hooks, mainly in applications where a strong clamping force is required.

Applications include Point of Sale, window dressing, door / cupboard and gate clamps, false ceiling clamps, signs and banners, torque limited seals, jigs and fixtures, lighting holders, marketing and exhibition displays, retrieval magnets, industrial fixings, etc.