Double Sided Fishing Magnets Feature:
【Unique structure】: The magnet has a ring bolt and a countersunk hole is designed on the side of the magnet. The unique design structure makes it more powerful.
【Treasure hunt】: Treasure hunting in the river or sea you never know what you may find. All you need is a strong rope and your ready to go.
【Widely use】: Useful Magnets for magnet fishing, lifting, hanging, retrieving applications and industrial use.
【Best Coating】 - Ni+Cu+Ni Triple Layer Coated. The Best Coating Available, which Provides a Shiny and Rust Resistant Coated steel cup provides protection for the magnet and helps to prevent chipping or cracking.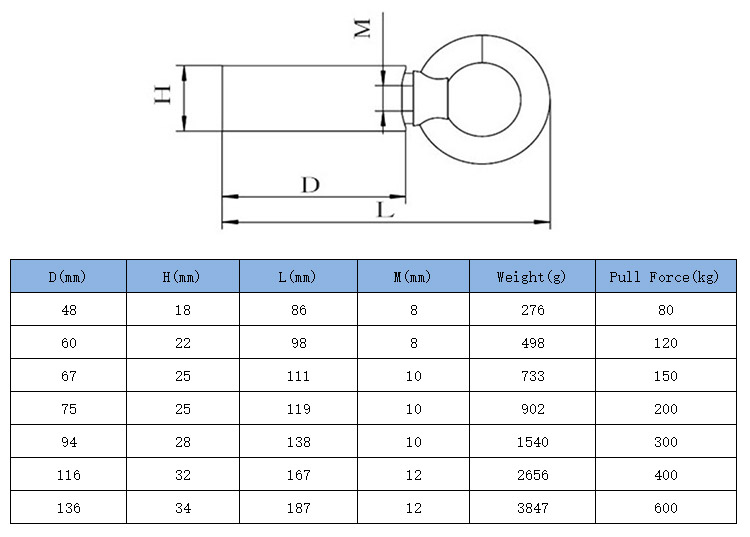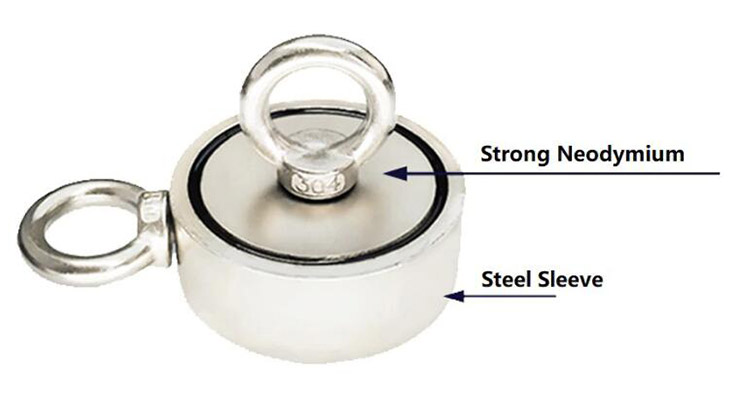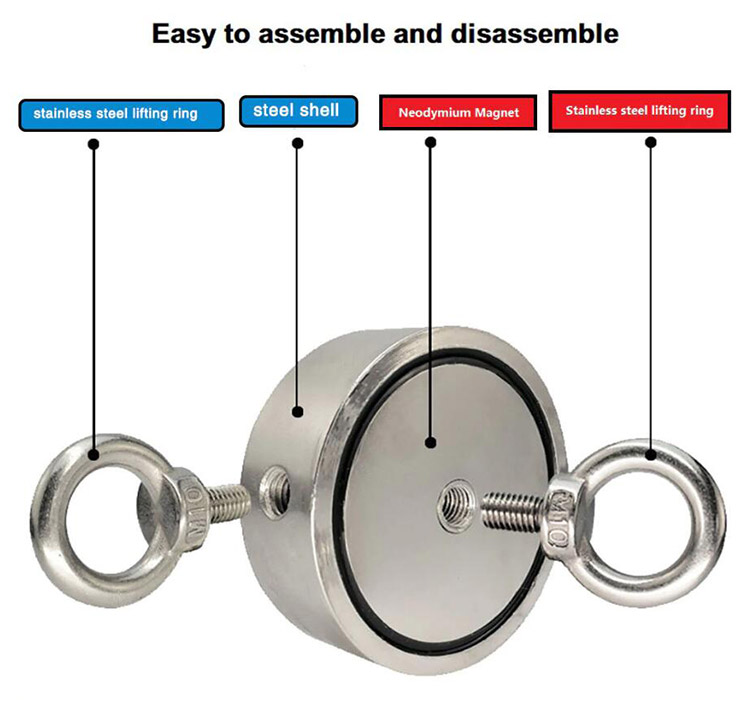 This strong double sided magnet fishing is great for:
-River or lake fishing (enjoy a fun time with family or friends!)
-Magnet fishing
-Underwater treasure hunting / retrieving lost or discarded items and historical artifacts
-Scrap salvaging
-Lifting
-Holding / hanging tools and/or other items
-Retrieving applications