High Power Neodymium Pot Magnets with Threaded hooks are ideal for holding portable lighting to steelwork, holding cables off of the floor on building sites and provide a temporary or permanent hanging point on any steel surface. The smaller sizes are often used in supermarkets to hold promotional signs that are suspended on wires attached to the magnets which are attracted and held to metal ceilings.
These magnets are only magnetic on their bases and because the ultra strong neodymium magnet is secured inside a strong steel shell, they can be continually clamped onto steel surfaces without cracking or chipping.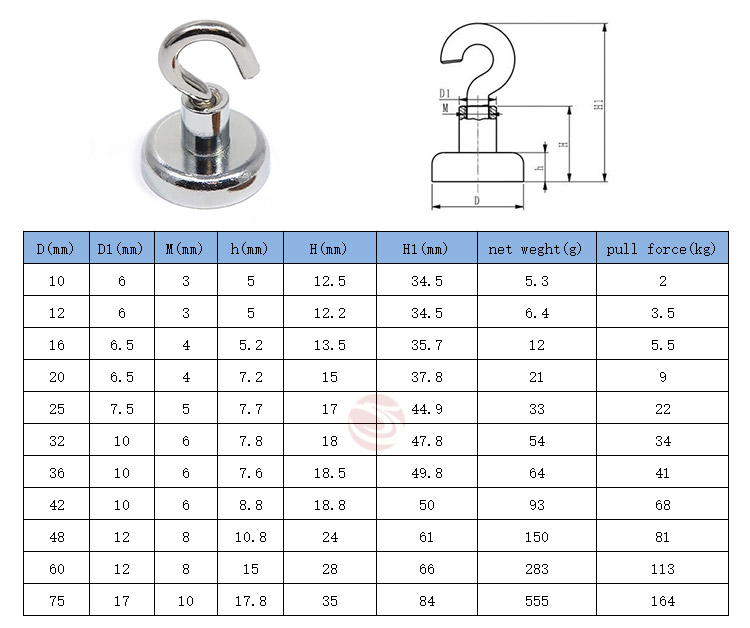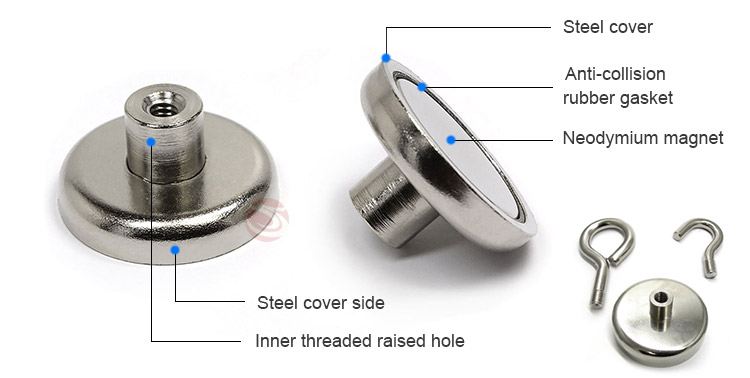 Super Strong Neodymium Clamping Magnets for Home and Industry
Hanging posters and banners from ceilings is made easier with our extensive range of hook magnets. In high and expansive interior spaces such as supermarkets, exhibition areas, large DIY stores and even car ferries and cruise ships, hanging banners and posters provide an excellent medium for promotional messages and customer information.