This Thread-Male Mounting Magnets is made of a super strong neodymium magnet encased inside a chrome plated steel cup. The neodymium magnet is bonded inside of the cup with adhesives. This design forms a magnetic circuit which triples the holding force! At the same time, the steel cup also protects the magnet from being damaged when frequently used. The female threaded stud on the magnet is provided for easy use.
The applications of this cup magnet include magnetic holding, lifting, antenna Mounting, positioning, retrieving and much more.
The cup magnets are also known as pot magnets, magnetic round bases, magnetic cup assemblies.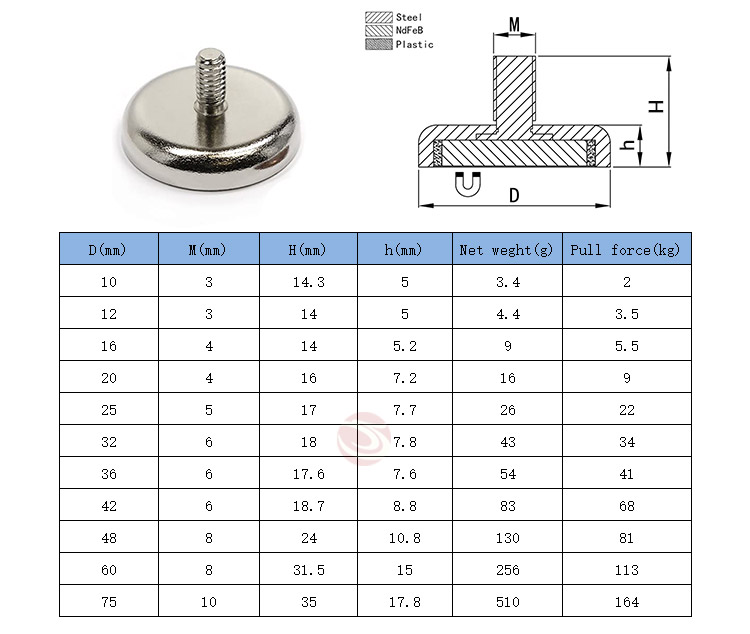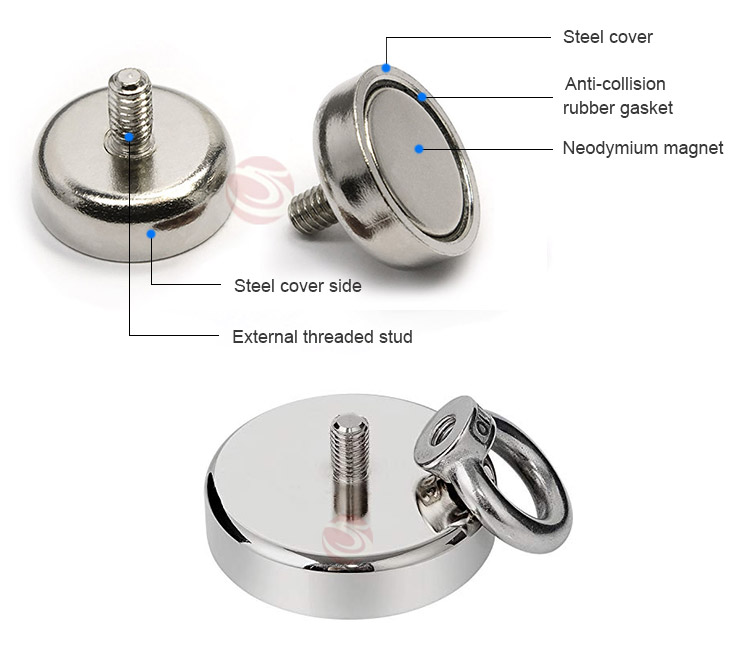 This Super Thread-Male Mounting Magnets is great for:
-River or lake fishing (enjoy a fun time with family or friends!)
-Magnet fishing
-Underwater treasure hunting / retrieving lost or discarded items and historical artifacts
-Scrap salvaging
-Lifting
-Holding / hanging tools and/or other items
-Retrieving applications
-Or anywhere you need an incredibly strong magnet.