Magnetic pot are used for attaching a variety of metal items.
The product consists of a small metal cup containing a neodymium rare earth magnet and has a centre hole for attaching to surfaces.
Just screw into a non-metal surface and attach metal items to the magnet.
Organise your tools in a safe and secure manner.
Ideal for holding kitchen utensils, gardening, mechanical and handyperson tools.
Secures metal objects in place with easy removal or replacement.
Easy to install, easy to use a practical magnetic product.
Secures to a wooden surface using a suitable screw.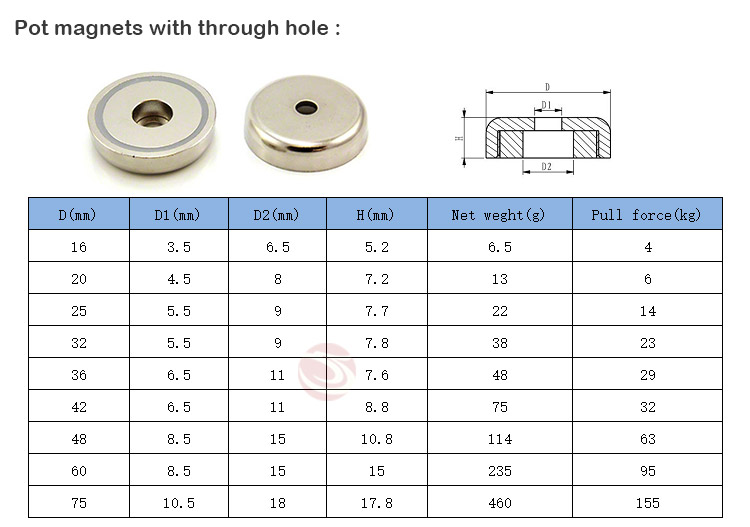 Uses for Magnetic Pot with Straight Hole:
These versatile magnets are used in many commercial and industrial applications such as keeping doors open or closed, cabinetry, holding, fixing, attaching objects to walls, ceilings, vehicles or any ferrous metallic object or surface. Our mounting magnets are high strength rare earth magnets in a mild steel cap for extra protection against chipping or cracking. They are single sided magnets which can be easily attached to non magnetic surfaces without damaging the surface.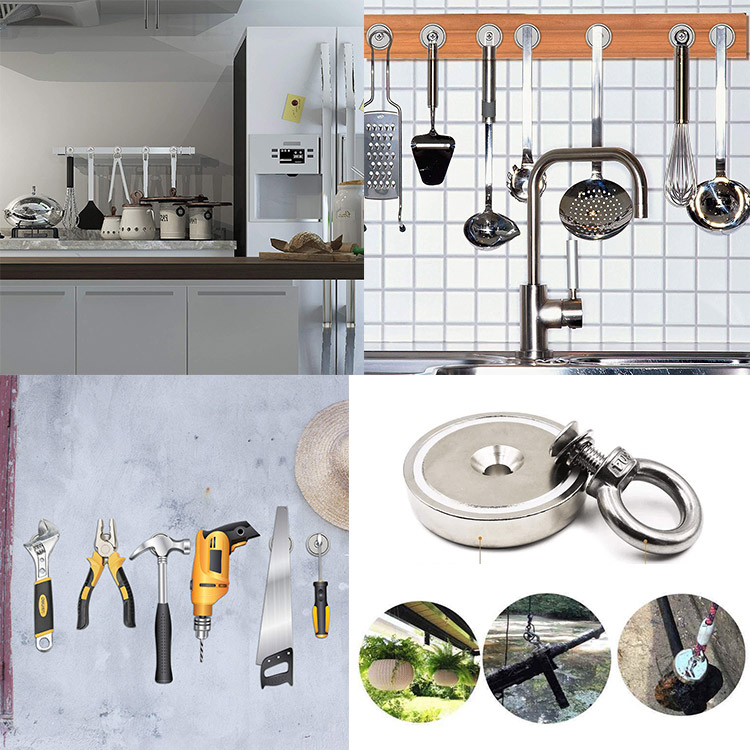 How to separate magnet from stack magnets?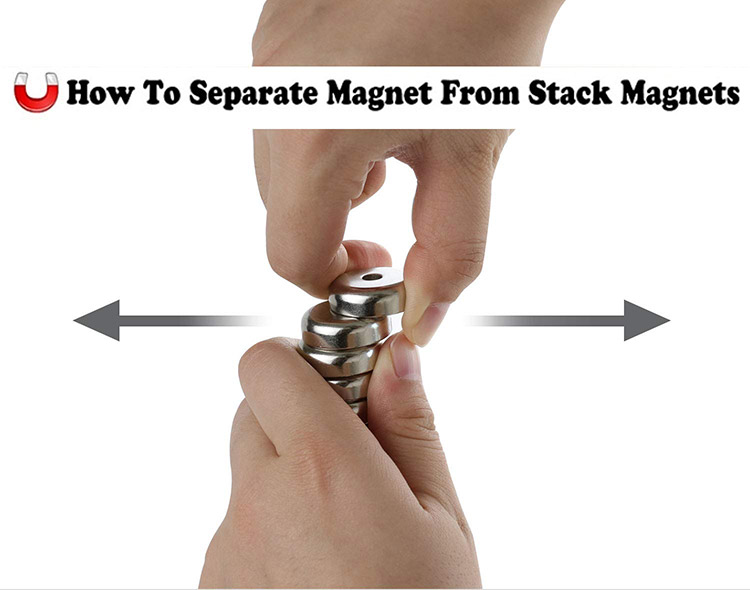 -Slide one magnet off the top of the stack
-Lift and tilt top magnet away
-Lift the magnet to free it from the stack